Most Kobo eReader screens have a built-in light called ComfortLight. Use ComfortLight to brighten the screen.
These eReaders do not have ComfortLight:
Kobo Touch

Kobo Touch 2.0

Kobo mini
Use ComfortLight while you read
While reading, swipe up and down the left-edge of the screen.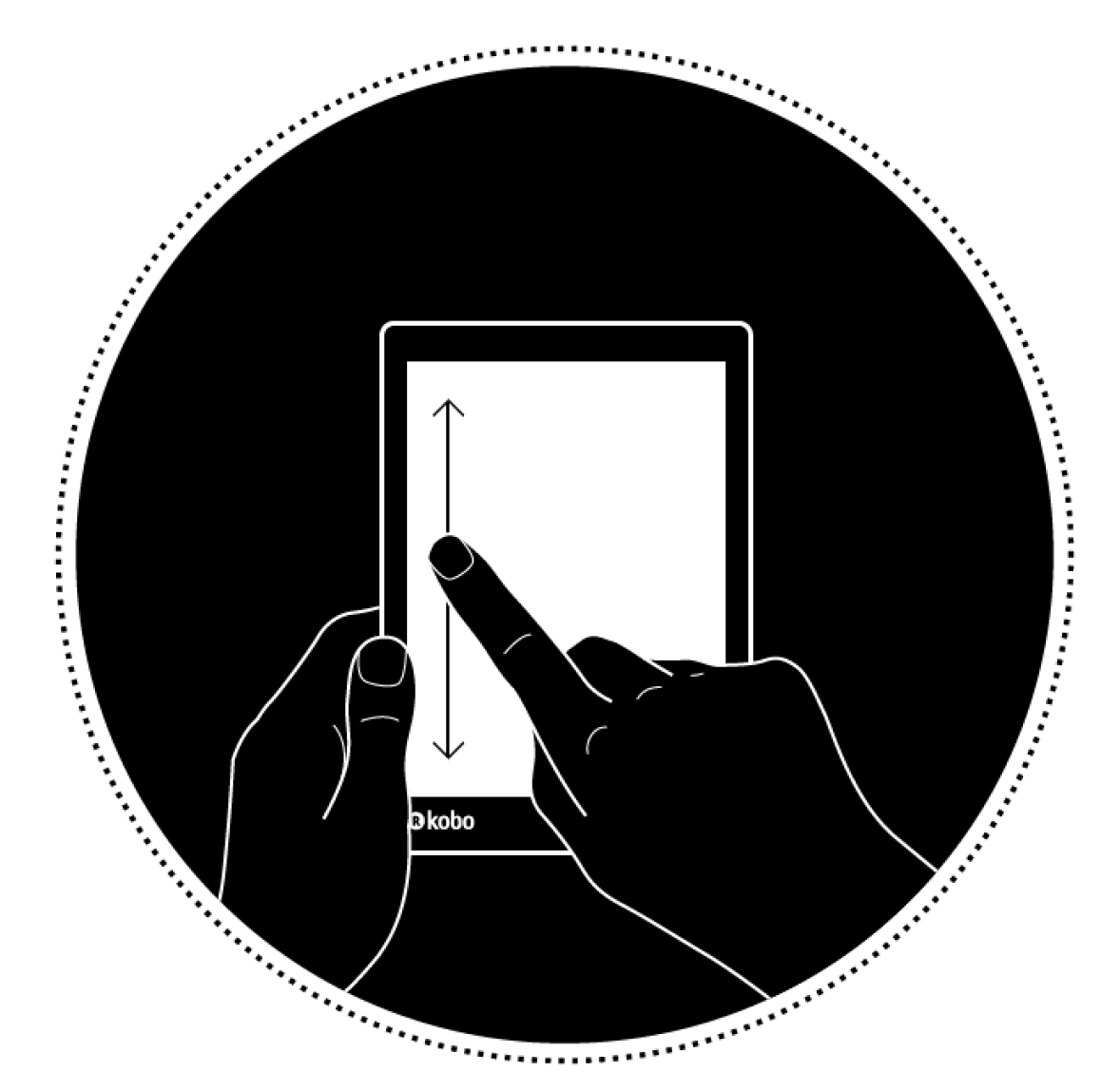 Use ComfortLight with the menu
You can adjust ComfortLight by using a menu. This gives you a more precise way to control the screen brightness.
From your Home screen, tap the brightness icon at the top of the screen.
The Brightness menu will appear.

Adjust the brightness:
Drag the circle icon to the left or right to dim or brighten the screen.


Note: If you have the Kobo Aura ONE, you can adjust the automatic brightness feature:
Your eReader can automatically screen brightness depending on the time of day. Tap the circle icon beside Auto to turn this feature on or off. When the circle icon is towards the right

, it means that the Auto feature is turned on.
About ComfortLight PRO
ComfortLight PRO is a feature that adjusts the screen's blue and red light to make reading easier on your eyes. During the day, the screen displays a small amount of blue light to keep you alert. As the day progresses, the light gradually changes to an orange candlelight, and contains less blue so that the blue light doesn't affect your sleep.
ComfortLight PRO is available on:
Click the link below to learn how to use the ComfortLight PRO feature: