Your Kobo Elipsa 2E's SleepCover protects your screen from scratches and lets you store your Kobo Stylus 2 inside the SleepCover.
---
Install your SleepCover
Align the edge of your eReader to the magnetic holder of the SleepCover. The SleepCover has a built-in magnet to securely hold the SleepCover in place.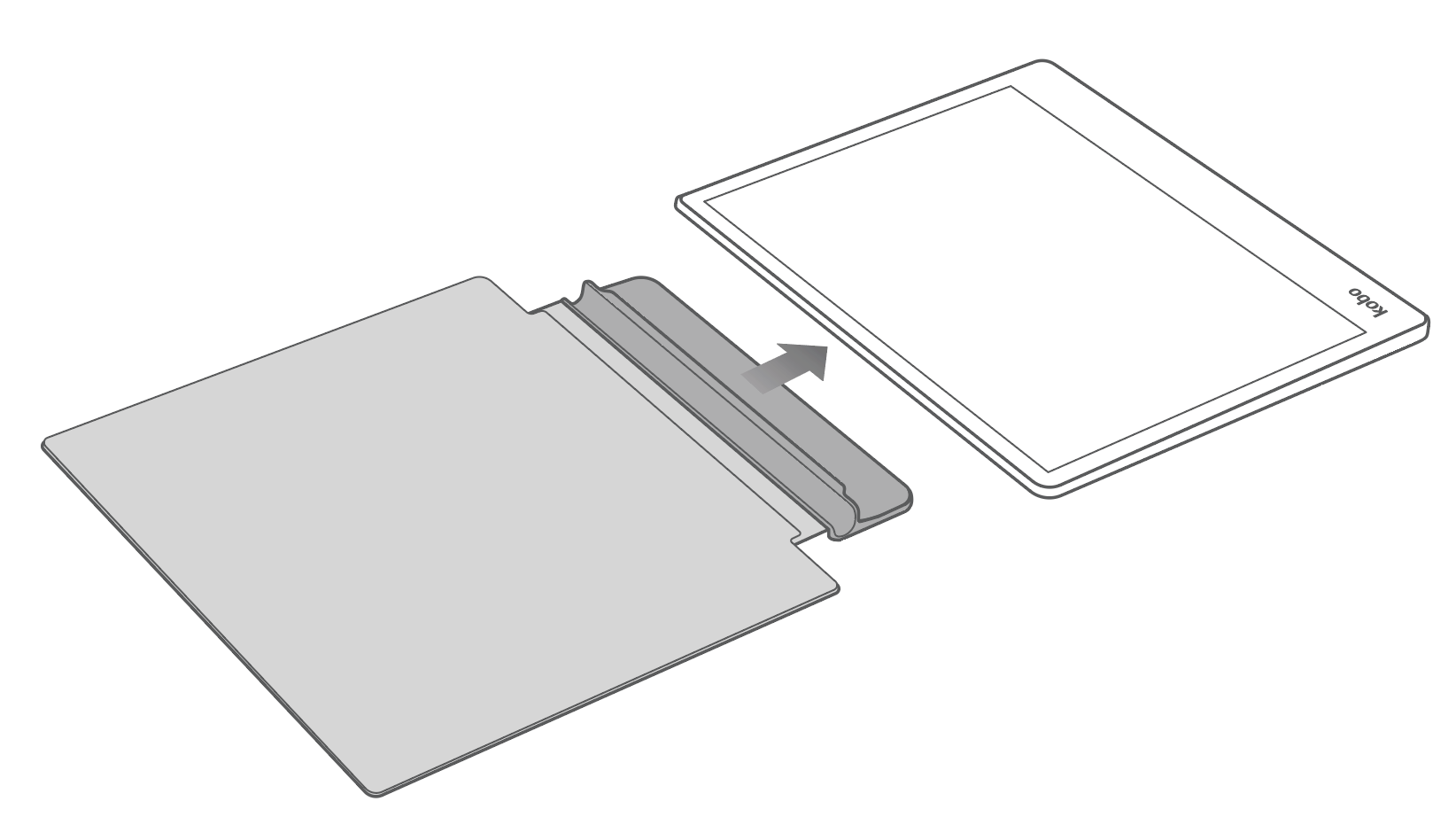 Store your Kobo Stylus 2
Place your Kobo Stylus into the stylus holder so that you won't lose it.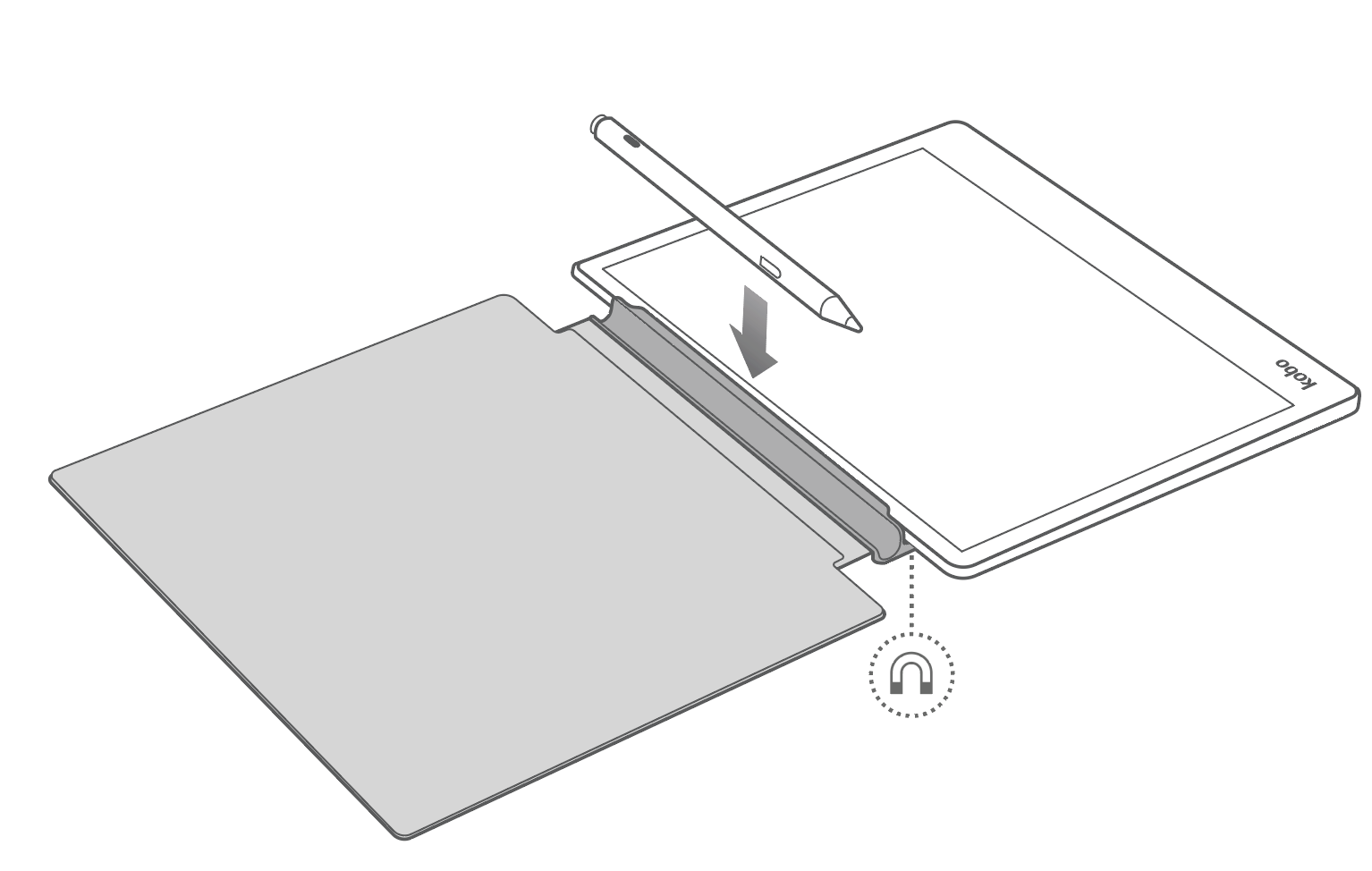 Put your eReader in Sleep mode
When you close your SleepCover, your eReader goes into Sleep mode to conserve battery. The hidden magnets in the SleepCover activates Sleep mode.
---
Learn more about Kobo Elipsa 2E