Learn how to buy, send, and use Kobo Gift cards and Kobo eGift cards.
What's the difference between a Kobo gift card and a Kobo eGift card?
Kobo gift cards are physical cards that you buy in a store. For example, your local grocery store. A Kobo gift card looks like this: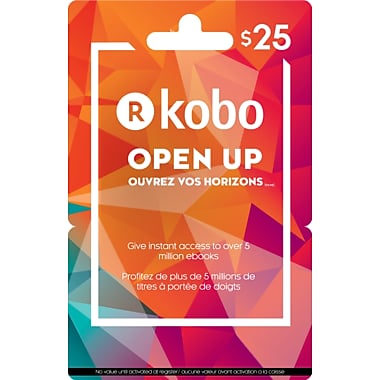 Kobo eGift cards

are "digital" cards that you purchase from Kobo.com.
Where do I buy Kobo gift cards?
Visit this page to see stores that sell Kobo gift cards.


Kobo gift cards (purchased from a store)
Kobo eGift cards (purchased from Kobo.com)